Keeping Model S charged is simple. Here's why: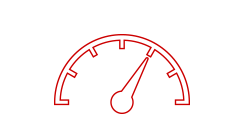 Model S is capable of driving more than 250 miles on a single charge, so range isn't something you need to think about daily.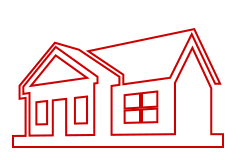 Charging your Model S is as simple as charging your mobile phone. Just plug in at night using the included Mobile Connector, and wake up to a fully charged car by morning.
For a fast, easy charge, Tesla recommends a standard 240V outlet installation in your garage. We can recommend a local electrician to make the process simple.
Need even faster charging? With the optional Wall Connector and an onboard charger upgrade, your Model S is charged from empty in to full in around four hours.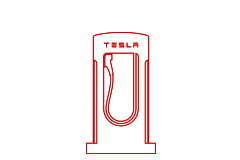 Road trips are a breeze with Tesla Superchargers. With more than 270 locations nationwide covering the most popular travel routes, Superchargers replenish half the battery in as little as 20 minutes. Plus, we have a growing network of Destination Charging partners - including hotels, restaurants, resorts, and Airbnb locations. So go ahead, take that road trip - in a Tesla, of course.
Experience life with Model S. Test drive today.